Policies recognising timber in the fight against climate change
Effective policies and regulations promoting the use of timber and other renewable materials are being implemented around the world to assist the built environment lower their impact on climate change.
The City of Amsterdam signed the Green Deal Timber Construction, which mandates that 20% of all new housing projects in the Dutch capital must be constructed with wood or other bio-based materials from 2025.
It is intended that by increasing the use of timber in the city's construction projects, reliance on steel and concrete will be reduced, both of which emit substantial amounts of CO2. As a result, the city of Amsterdam is predicted to achieve climate neutrality by 2050.
To meet the agreement and qualify as a timber building, a detached house would have to be constructed with at least 80 per cent timber or bio-based materials. For multistorey housing up to 10 storeys, this is reduced to 65 per cent, while multistorey housing over 10 storeys must contain at least 50 per cent.
According to the Amsterdam Institute of Advanced Metropolitan Solutions (AMS Institute) this move will lead to an annual reduction of approximately 220,000 tons of CO2 (equivalent to the average emissions of 22,000 households).
The French Government introduced a sustainability law that will require all new public buildings to be constructed with at least 50% wood or other natural materials.
The decision to introduce the sustainability law encouraging the use of bio-based materials was launched by the construction of the 2024 Paris Olympics complex, where any building in the development that rises more than eight storeys will be built entirely from timber.
"We made this commitment for the Olympic Games," French Minister Denormandie said, reported Le Figaro. "There is no reason why what is possible for the Olympic Games should not be possible for the usual constructions."
The City of Helsinki in Finland has wood requirements in several district zoning projects.
The district zone of Honkasuo is a new community that utilises wood to the fullest as all local buildings are made of wood – now and in the future. Another zoning regulation in requires buildings to have a primarily wooden structure and to apply the principles of low-energy construction.
Additionally, Helsinki has built 'Wood City', a new sustainable urban quarter in Jätkäsaari Helsinki, that has formed almost entirely with timber. Wood City combines Finnish wood construction with sustainable design and includes two residential buildings, an office building, a hotel (to be completed in 2023) and a parking garage.
The rest of the world is understanding the importance of timber, it is now up to Australia wake up and realise timber's potential.
Australia needs to create and implement policies like above that promote the use of timber and other renewables in the built environment to tackle the climate crisis and help minimise the negative impacts of this industry.
Zero-Carbon Timber Framed House
The architect of the COP26 House, Peter Smith from Roderick James Architects, selected timber-based products wherever possible – for their lower embodied carbon, but also their aesthetic, comfort and health characteristics.
The approach of maximising the use of timber-based products means a very significant amount of carbon has been stored. In fact, the amount of carbon stored in the COP26 House far exceeds the amount of carbon produced during its construction.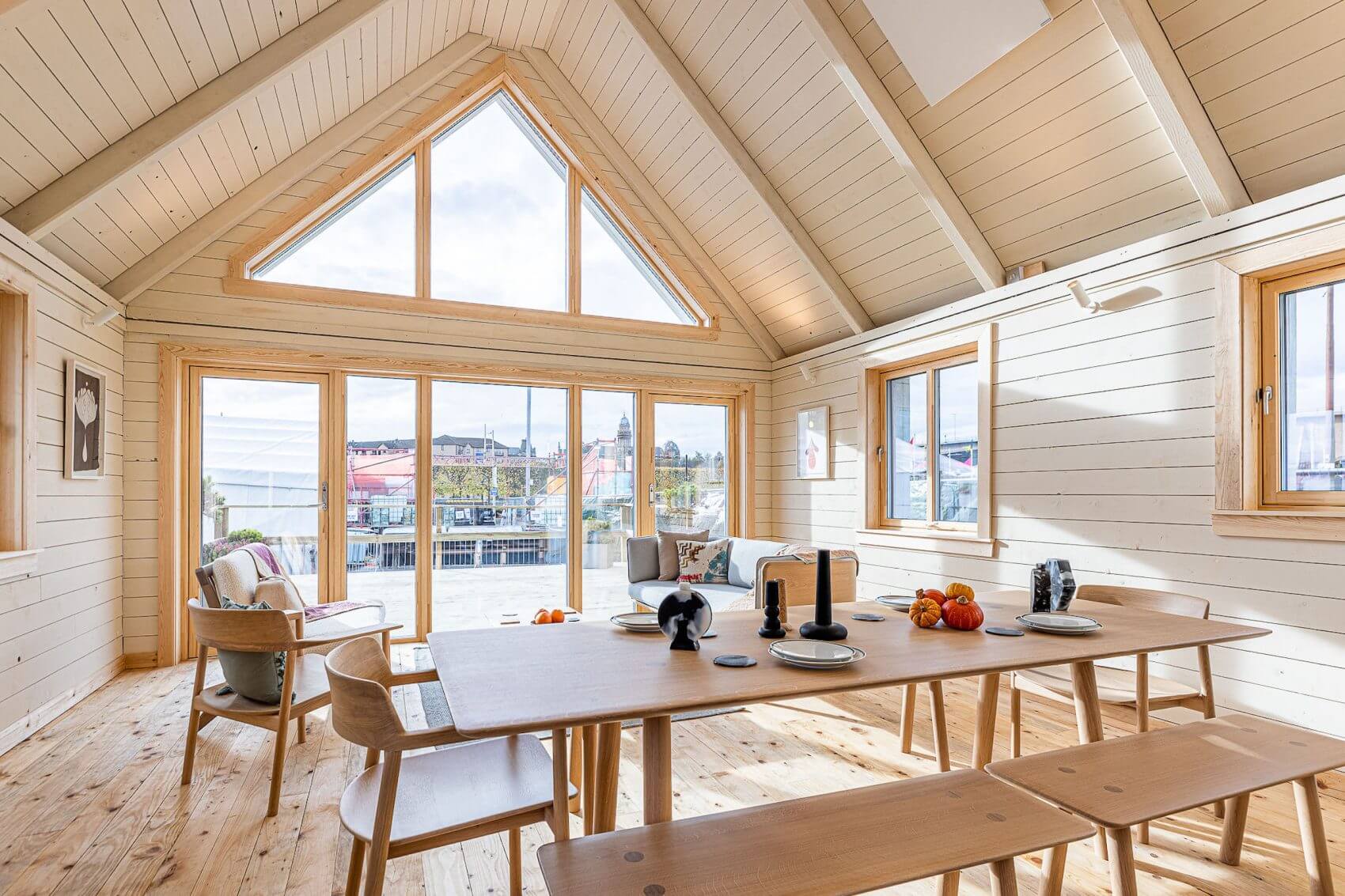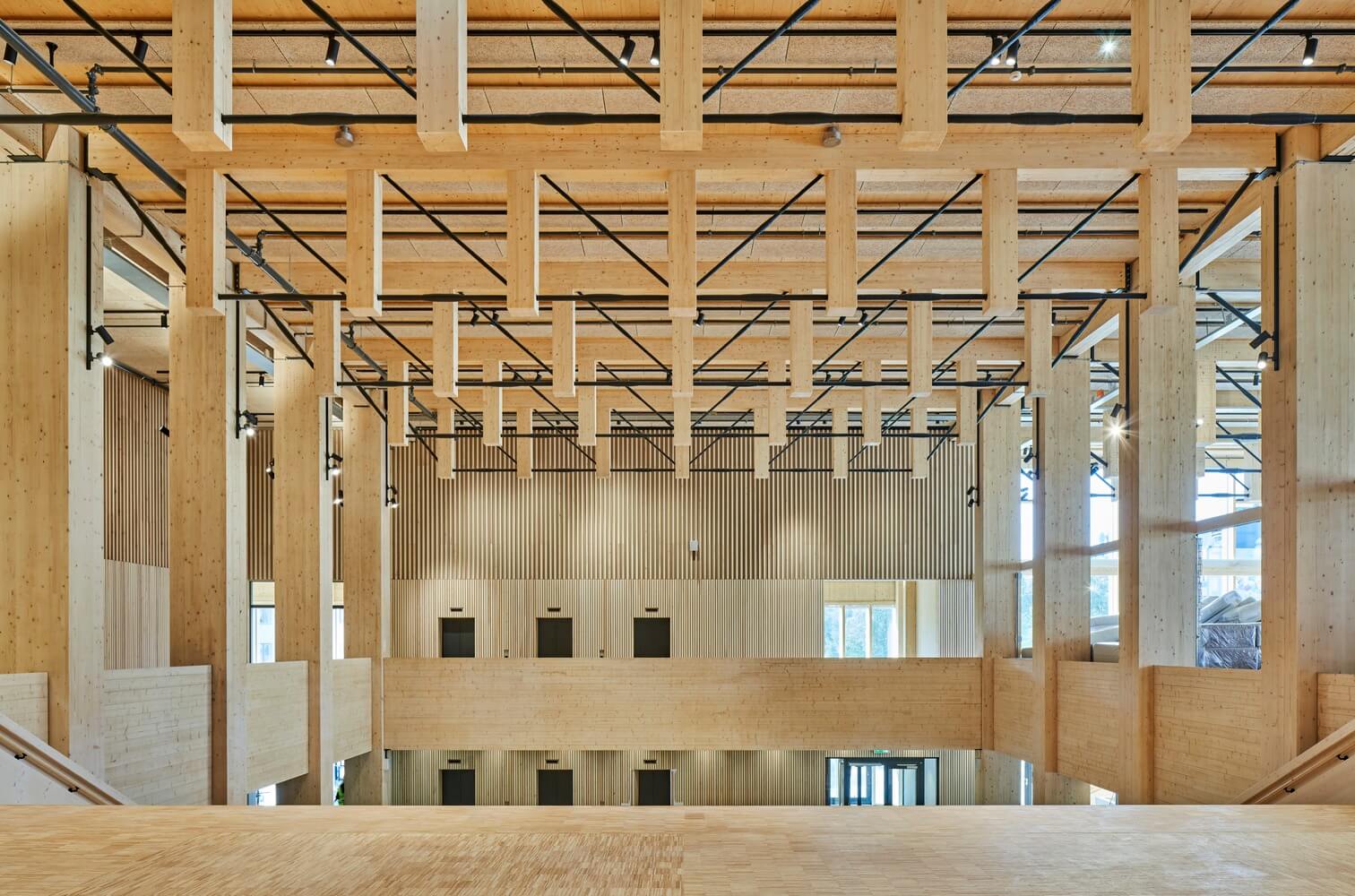 A Carbon Negative Wooden Tower
Sara Cultural Centre, Skellefteå, Sweden
Swedish studio White Arkitekter has designed the Sara Cultural Centre in northern Sweden as the world's second-tallest wooden tower and says it will be carbon negative over its lifetime. The mass-timber building's structure sequesters more than twice the carbon associated with the embodied carbon and operational energy of material production, transportation, and construction on site.
It is powered by 100 per cent hydroelectric power and constructed from spruce and fir sourced locally from sustainably managed forests.
500 tonnes of CO2 stored
5-Storey Timber Extension to Austrian Hospital
The district hospital in Schwaz, Austria is setting an example for circular and sustainable construction by using prodominately wood for the 5-storey extension.
In total approximately 480 cubic meters of cross-laminated timber (CLT) were used for the new construction of the multi-purpose hospital building. In Austria, this amount of timber grows back within ~8 minutes and stores almost 500 tons of CO2. This makes the timber building a valuable carbon sink.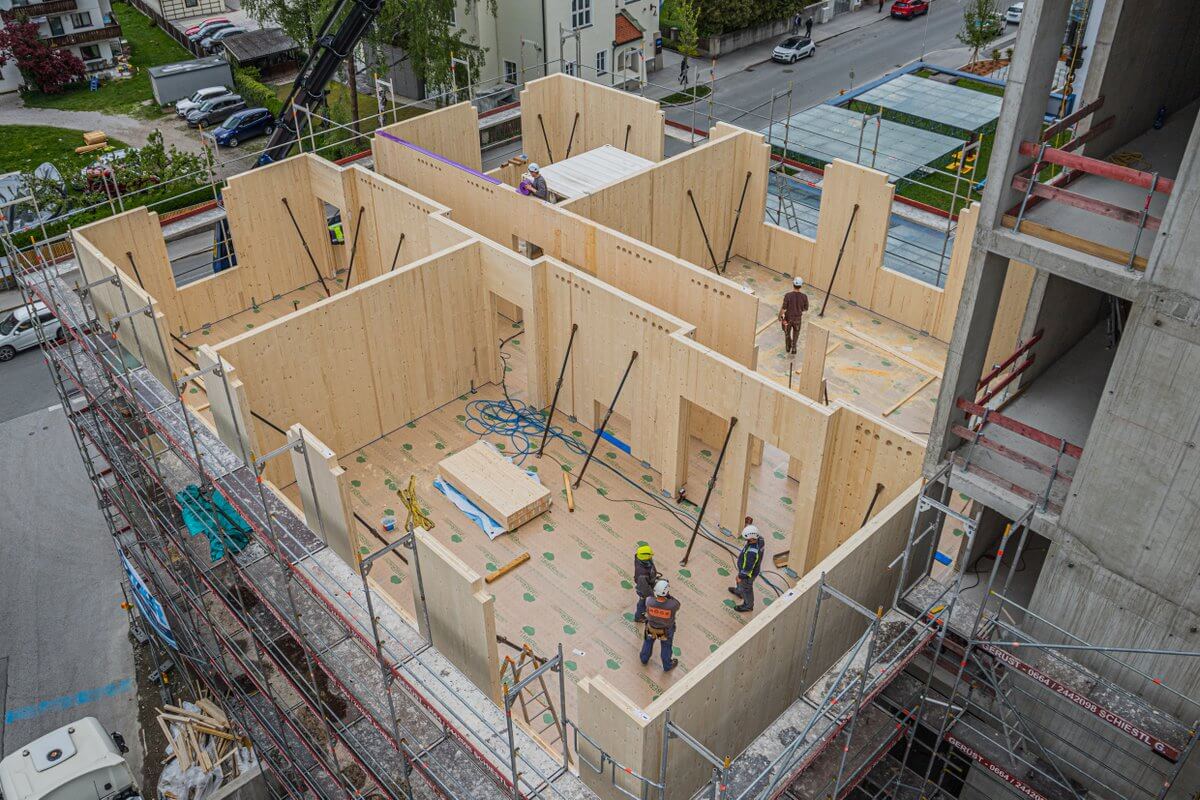 Be a Carbon Warrior, choose renewables
and help create a greener future for all
Copyright © 2022 Carbon Warrior